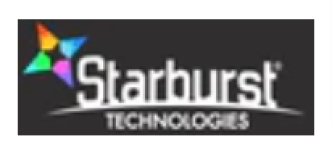 We represent these CATV manufacturers, please contact one of our Sales Reps here for information about ordering.
Broadband Solutions
Connectivity-Power-Amplification
Starburst Technologies manufactures a full range of Broadband television and data distribution equipment including some of the most highly engineered, top performing MoCA 2.0 and DOCSIS 3.1 product lines on the market.
Since 1986, PDI and its Starburst Technologies division have sold over 100 million passive devices to network operators around the globe. Starburst's top management, including Don Edelman, CEO have been leaders in cable television for over 40 years.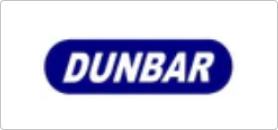 Company Profile
Dunbar is a tier 1 supplier of Mil-Spec Heat Shrinkable Tubing, offering a full breath of heat shrinkable and non-shrinkable products. From our centralized distribution center in Dallas, Texas. Orders are shipped same day on all in-stock products. The Dunbar team is committed to providing industry-leading customer service and products. Dunbar was founded in 1986 and is privately held.
Company Mission
To be the vendor of choice for Heat-Shrinkable Tubing products - Polyolefins (Formatted Markers, Thin, Medium & Heavy wall), Adhesive-lined, Automotive grade, Kynar, PVdF, Neoprene, Diesel Resistant, CATV tubing Fluoroplastic, Fluoroelastomer, and Viton tubing throughout North America. Our goal is to provide our customers with the highest level of value for all of their Mil-Spec Heat Shrinkable Tubing & Commercial Heat Shrink tubing needs.
Quality Fiber and RF - www.qfrf.com
Quality Fiber and RF manufactures and distributes a wide variety of broadband Cable TV equipment, including amplifiers, fiber transmitters, and CATV optical receivers. We also supply links for Audio/Video, ASI, SDI, and HDMI High Definition Video, and high-speed data. We stock fiber equipment for satellite TV, such as L-Band fiber transmitters and receivers, including our new L-Band single fiber CWDM Fiber Link. QFRF offers a great variety of fiber passives, such as single mode fiber jumpers, WDM's, and both standard and custom asymmetrical fiber couplers.
Jeff Oberholtzer, the president of QFRF, has been involved in Cable TV since 1979, and served as the Chief Technician/Technical Supervisor for Blue Ridge Cable/Pencor Services for 16 years, from 1983 through 1999. Jeff has a heavy background in electronic design and began manufacturing fiber optic equipment for Blue Ridge Cable's fiber network, which led to a job offer at Quality RF Services (QRF) in Jupiter, Florida in 1999. After working at QRF and ATX Networks for 8 years as an RF design engineer and technical support engineer, Jeff started Quality Fiber and RF, Inc in 2007/2008 to manufacture his own line of fiber optic equipment and amplifiers.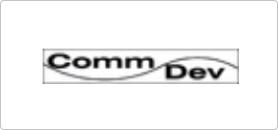 CommDev designs, engineers, and manufactures rack-mountable Active and Passive RF, L-Band, and Fiber Optic devices for headend and hub site applications operating within the frequency range of 5MHz to 3GHz. The 1.2GHz CCAP and DOCSIS 3.1 compliant product line is offered in 3 platforms, Integrated, Integrated and Modular, and a complete line of RF modular active/passive devices form fit to install in a variety of chassis.
Newly engineered product solutions within the HRA, PNF, & PDR Series' are compact and modular; projects will benefit from lowered material costs, excellent performance characteristics, and provide a comparatively superior value. These units are designed with feature-rich solutions and customizable configurations.
All CommDev products are 100% Guaranteed and come with up to a 5-Year Manufacturer Warranty.
Novus - www.novus-technologies.com
The Novus extruded aluminum MDU enclosure offers benefits unmatched by any steel enclosure in the CATV industry. The modular design allows the user to replace damaged parts in the field or replace the enclosure without service disruption. Novus also has the ability to match existing keys codes, therefore reducing the number of key codes within the system.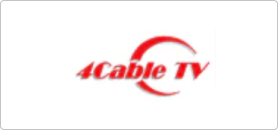 RF2F - www.4cable.tv
The Company specializes in providing technical solutions to multiple-system operators (MSOs) in the cable and satellite television systems industries. This includes product repairs, upgrades, tests, and services for companies in the cable television (CATV) industry. The Company was founded in 2005 by Steve Richey and Andrew Staniak, who each has over 47 years of experience in engineering and project development in the CATV industry. The products designed and manufactured by 4 Cable TV are revolutionizing the industry by allowing MSOs to efficiently extend the reach of current network infrastructures and reduce overall system operating costs.
Products and Services 4Cable TV offers the following suite of products:
RF2F™ (Coaxial to Fiber Optics):
This proprietary line of coax-to-fiber taps allows cable operators to reach homes within their franchise authorized area that was previously not economically reachable. Fiber optics allows longer distances between the existing network and the new users at a lower cost per foot for the cable.

Mini-node:
This product is currently the smallest and most inexpensive mini-node offered in the market. It was designed and manufactured at the request of a major cable company client, and it provides a cost-effective solution to increasing capacity for providing services.
PowerMiser™:
This circuitry allows a low current 1 GHz amplifier (and/or line extender) to be constructed with a dramatic 50% decrease in current power requirements while maintaining essentially the same operational specifications.
RFoG (RF over Glass):
This signal distribution technology combines the existing cable TV infrastructure with the efficiencies of fiber optics to effectively reach the home in a way that is competitive with the existing options. Other solutions require a new back-office infrastructure while RFoG uses the existing infrastructure. RF2F™ is an extension of RFoG technology and RF2F™ has been referred to as point to point RFoG.
Node+0:
This application combines the RFoG technology platform with our PowerMiser™ engineering to take fiber signal all the way to the last device before the customer. This results in a much more reliable system with lower operating and maintenance costs.
Solar-CATV:
This extension of the PowerMiser™ and the Node+0 utilizes solar power and helps the operator extend service to areas not presently served without adding power sources. DSR (Dynamically Scalable Return) Mini-nodes: This technology allows nodes, R-ONU's (RFoG optical network units) to dynamically adjust their return bandwidth simply be changing the channel lineup at the headend. Present technology requires that the diplex filters in each unit be changed, which in many cases means an amplifier rebuild or the replacement of the plugin diplex filters at a considerable cost.
Engineering, Repairs, and Upgrade Services: In addition to its products, 4Cable TV has offered these services to clients on a case by case basis. These services are highly labor intensive and have been a staple in our past and present revenue models. Although providing these services have generated stable revenue streams in the past, the Company is shifting its operations towards the production of its product lines as the demand has significantly increased.